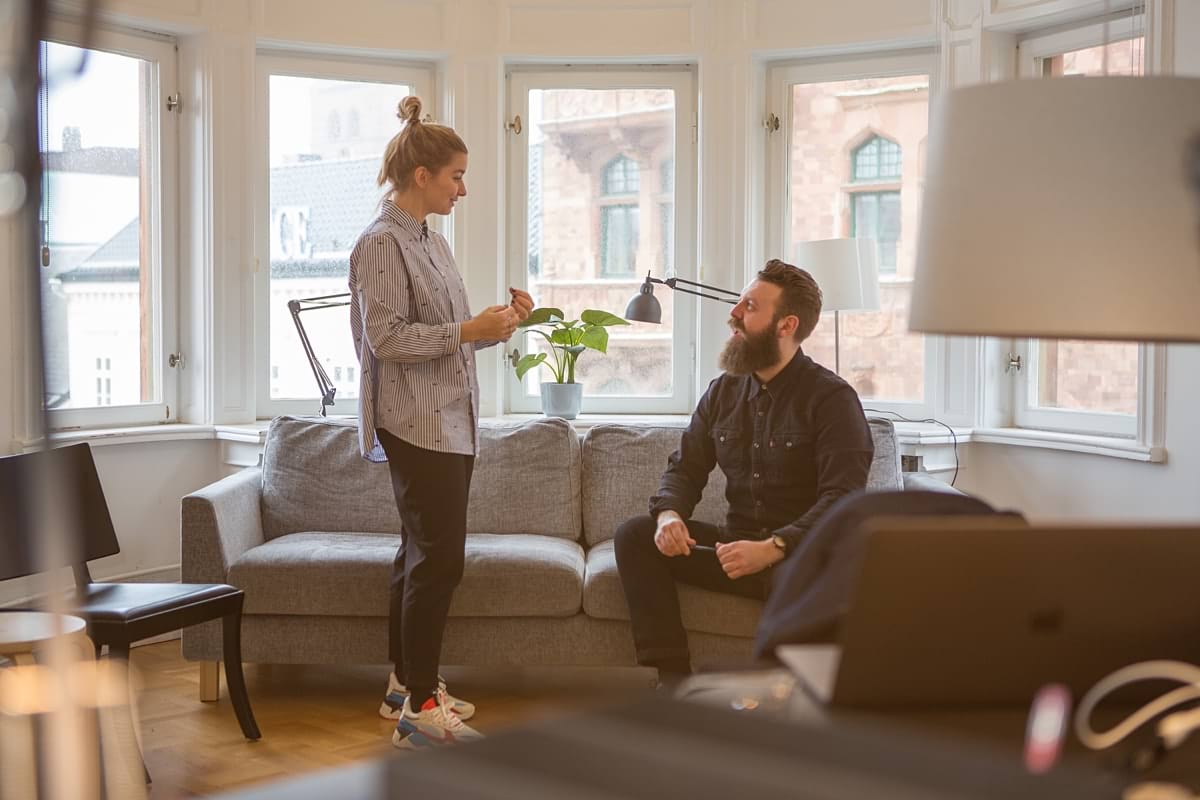 The digital landscape is constantly changing, and it is getting harder and harder to reach customers and end-consumers. That is why you need to set a strategy and find the right path for your brand and business. Digital strategy is a highly requested service at KAN. So much so that we needed to reinforce our team with new strategic talent. Two of them, even. Let's get to know the newest members of the KAN family a little better.

Insights from both sides
– My name is Ebba Tärbe, and first off: I am really happy about joining KAN. In doing so, I become part of a team packed with amazing people and equally amazing clients. As a Digital Strategist in the Innovation and Strategy team, I will have the pleasure of helping our clients create valuable digital initiatives.
With close to 13 years in marketing, my experience spans from digital and media to full-service agencies, such as Ogilvy, Starcom and Deasign. Primarily in roles as Strategic Planner and Insights Manager. On top of the agency perspective, I have worked on the client side in both a marketing and a commercial setting. The common denominator being translating consumer, brand and market insights into marketing and communication strategies, concepts and services.
Coming from the Planning and Insights field, I make use of data, research, science, anthropology, trend watching – and everything in between. All to discover the insights and opportunities that spark ideas and experiences. I connect the dots to create a full picture allowing us to create valuable solutions, both to users and the business.
From Gothenburg with love – for UX

– My name is Johan Toresson. As a newly appointed Digital Strategist at KAN I will work on identifying, creating and overseeing the digital agenda that act as guide in the vast landscape of digital communication. I have a master's degree in Human-Computer Interaction from Chalmers University in Gothenburg and eleven years of experience in the User Experience (UX) field. My most recent position was as Experience Director at Crispin Porter + Bogusky.
Coming from the UX field, my expertise is best utilized to identify unmet business opportunities, create ideas on how to grasp the opportunities and oversee the execution of the ideas put on the digital agenda. To do this, I prefer conducting interviews with stakeholders from all areas of the business, put together customer journey maps and design interactive prototypes.
Even though my job includes a lot of buzzwords I really enjoy working in the world where humans, business and technology meet. I can discuss it for hours. But if you don't like that – I can talk about Pasta Puttanesca, The Foundation Trilogy or Wolverine Blues instead.
What will digital in 2019 be all about?

We both think that this is the year when Consumerization will break through for real and retire the business models of yesterday. 
Come talk to us!

We are inherently fascinated by human behavior, experiences, business and technology. A fascination we are more than happy to share with you. So, drop us a note or swing by the office for a cup of coffee and a chat about what we can do for you and your brand.